Your Wardrobe's Daily Dose of Joy.
Wear an artful design that celebrates your pup, brings you a smile and adds a little wag to your walk.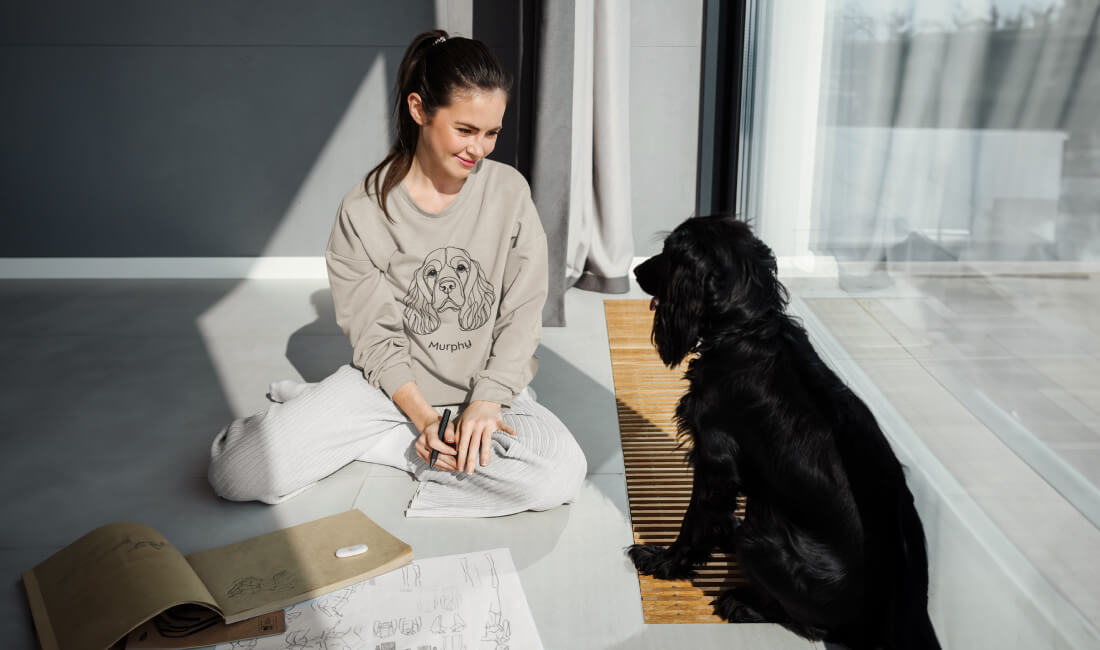 Forever Fido
Discover a realm where creativity embraces canine love in our Forever Fido Dog Breed Collection. Each piece, whether a pendant, apparel, tote bag, or beyond, celebrates the unique charm inherent in every dog breed. With an array of breeds to select from, every creation is meticulously crafted to encapsulate the essence of the chosen breed. The option to add custom text introduces a personal touch, making each item a cherished keepsake. Whether honoring your four-legged companion or on a quest for the perfect gift for a dog aficionado, this collection offers a unique avenue to express the enduring bond between individuals and their furry companions.