Zodiac Sign Artwork Woven Blanket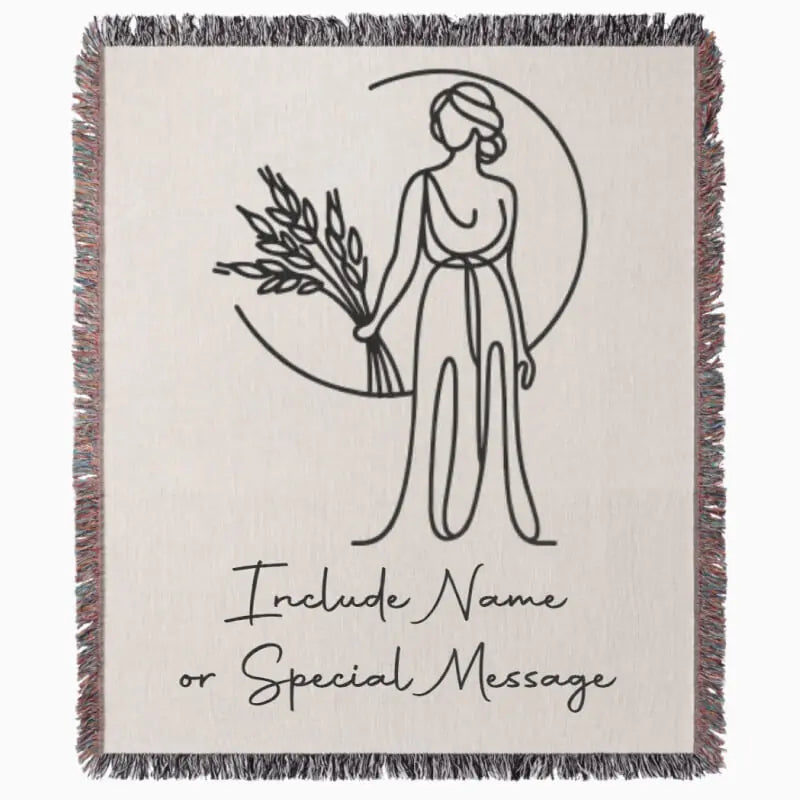 TEXT IDEAS
Zodiac Sign (e.g., "Aquarius")
A personal affirmation (e.g., "Radiate Positivity")
Cosmic Journey
Starlit Dreams
Embrace Your Universe
Celestial Harmony
Personal mantra or saying (e.g., "Shine like the stars")
A message of encouragement or reflection (e.g., "Guided by the stars")
Star Sign Traits (e.g., "Leo's Courage")
A meaningful quote about destiny or fate (e.g., "Written in the Stars")
Each item is handcrafted and assembled with love just for you and your loved one. Due to this, please allow 2 - 5 business days for your order to ship. Orders ship from the United States.

Once shipped, we estimate delivery within:

[USA] Standard: 5 - 12 Business Days
[USA] Expedited: 3 - 5 Business Days
[USA] Overnight: 1 - 2 Business Days
[Canada] Standard: Up to 21 Business Days
[Canada] Expedited: Up to 16 Business Days
[Rest of World] Standard: Up to 30 Business Days
Shipping costs will be displayed at checkout.
Interactive Hotspots for More Information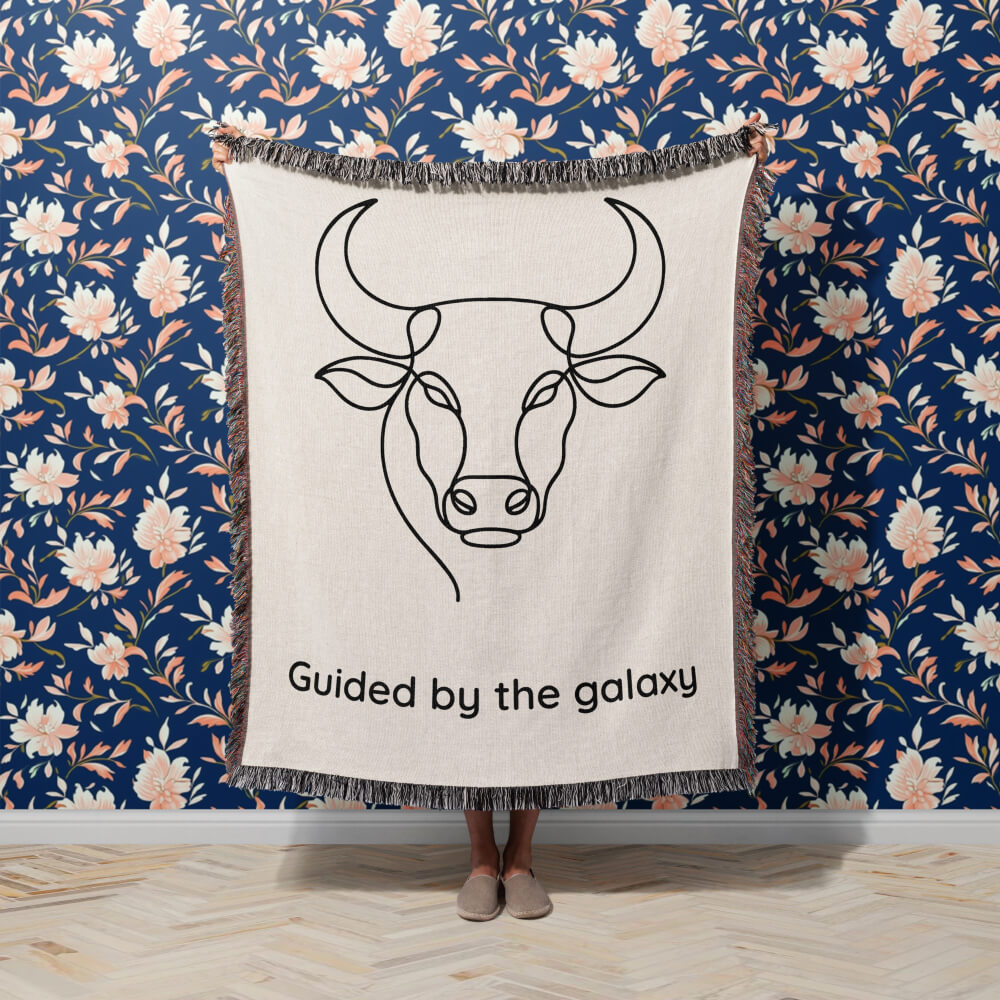 Jacquard Woven Blanket
Exclusive Artwork
Custom Text
Add a touch of 'you' with custom text that flows beneath the artwork.
Designed With Meaning
At the heart of Designed With Meaning lies a refreshing blend of personalized artistry and a keen understanding of life's cherished moments and memories. Our heartsong is to celebrate you and the things you cherish most.